Department of Sports, Entertainment, Tourism, and Quality of Life
Department of Sports, Entertainment, Tourism, and Quality of Life
In partnership with Gallavotti Bernardini & Partners
Italy, Rome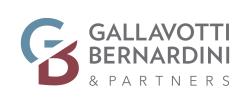 Gallavotti Bernardini & Partners is consistently ranked among the top 10 law firms in the international sports and entertainment sectors including Chambers and Legal 500.
Our joint services cover:
•Preparation of all sponsorship and investment contracts for sports commissions, federations, and clubs, as well as the preparation of contracts for sports and entertainment events, sponsorship, broadcasting rights, exploitation of sports brands, and in the tourism, entertainment, culture, and media sector.
•Litigation services against FIFA and the CAS Court of Arbitration, as well as before the national judiciary in specialized courts and judicial committees.
Mario Gallavotti
He has a long experience working in the media and entertainment sectors and consulted on many well-known deals in the production and distribution of motion pictures, films, series, theatrical production, and animation.
In particular, he has extensive experience in providing consulting to clients and assisting them in entertainment law, sports law, copyright issues, intellectual property, mergers, acquisitions, and international law.
Such as, recognized national and international organizations and commissions in the sports and entertainment sectors, as well as professional producers, authors, actors, and athletes, nationally and globally. Also, he provided his services to a large number of clients from the Middle East and different parts of the world.
For many years, he has worked in legal activities in professional firms as head of legal management and general counsel of a group
of leading media and communications companies. Plus, he had long experience of private professional work in assisting large operational companies in the field of media and entertainment, both locally and globally. To develop mixed projects and companies, acquisitions, distribution, and use of channels and programs, in particular, rights and related technologies.
He has participated in many of the most innovative current transactions, in audio and visual media. He has provided his services in assisting Italian and international broadcasters, distribution, and operating companies.
Antonio Pinardini